About
With such a unique non-profit mission, Chariots Of Love is frequently asked how they got started.
The following are just a few of the factors that came together to create this great non-profit organization:
While visiting family living in Europe in 2005, the founder, Valerie Mathieu, learned of an organization there that was educating the public about identifying plastic for recycling using caps and scrap plastic and using the recycling proceeds to provide sport wheelchairs to athletes.
Through her 22+ year employment with Home Depot, Valerie was involved in many "Team Depot" events where employees volunteer their time and services to work in the community. Many of these most rewarding events were held at a large school for special needs students in Lantana, Florida. The "Team Depot" volunteers built ramps, painted buildings, improved the landscaping, built relaxation beds, and other tasks. She was profoundly moved to see the deplorable condition of the wheelchairs some of the children were using on a daily basis.
She had a strong desire to be a meaningful part of her community and her country.
She benefited from living in a country with the technology, a loving, supporting family, and enthusiastic volunteers that allowed her to make her vision a reality. In 2006, Valerie began teaching local schools and individuals the separation process of polypropylene #5 and polyethylene #2 and #4 caps so they could be sold to recycling companies. The profits from the plastic recycling would pay for the pediatric wheelchairs she wanted to provide for mobility-challenged children. Having never been exposed to this education previously, they were amazed to learn all the different grades of plastic that can be recycled if separated correctly. From 2006 to 2017, they were able to recycle over 110 TONS of polypropylene #5 and Polyethylene #2 and #4. Valerie got incorporated in 2012 and in February of 2013 she received her non-profit 501c3 status.
The "Recycling Education Initiative", called Caps Of Love, was discontinued in April of 2017 due to the weak petroleum market, making it no longer financially viable to store and ship the three grades of plastic for recycling.
Chariots Of Love, the mobility division of Caps Of Love, continues to provide the free wheelchairs and free wheelchair repairs in the United States funded by tax deductible monetary donations, fundraisers, and grants. Chariots Of Love is growing ever stronger as the charity receives ever increasing recognition for their great benefit to society and increased public awareness of the value of their services. In August 2019, Chariots Of Love presented their 100th free wheelchair!
Chariots Of Love and Caps Of Love are both truly non-profit with no members taking any salaries or compensation. All Board Members and Advisory Council members function on a volunteer basis.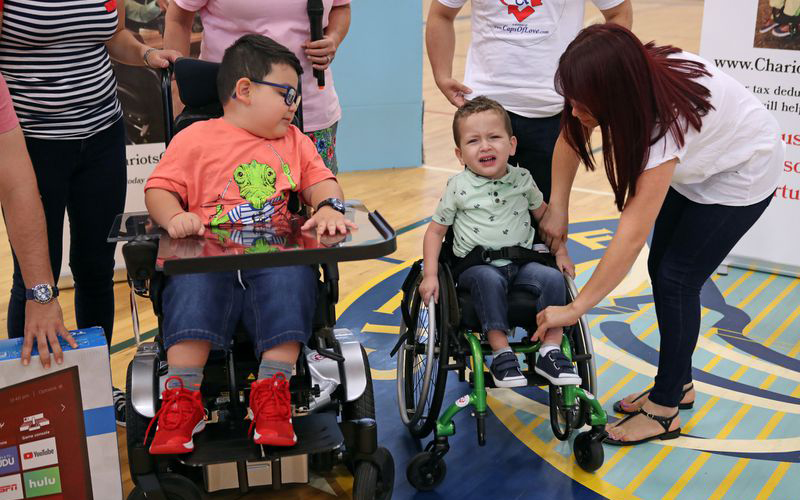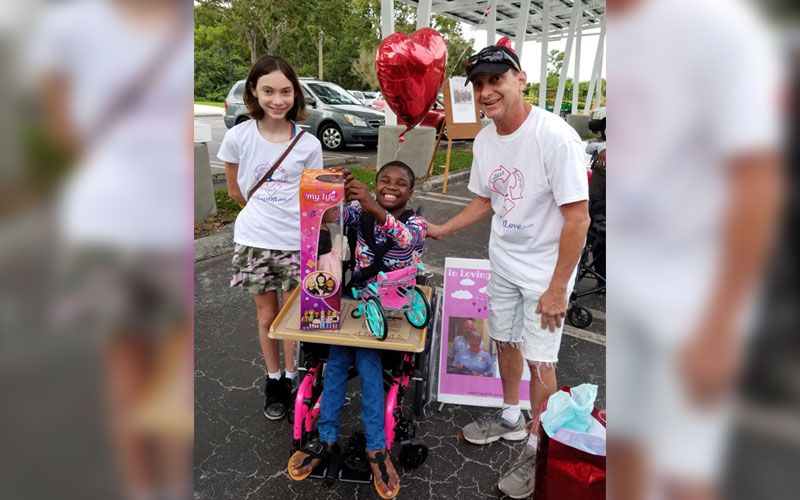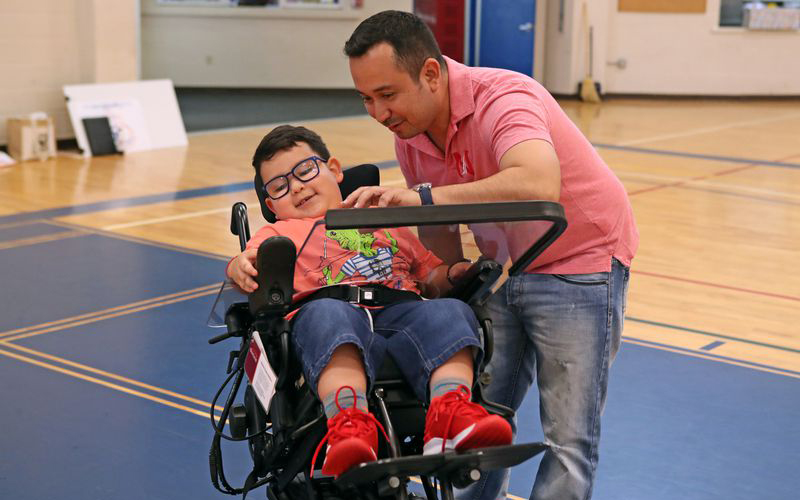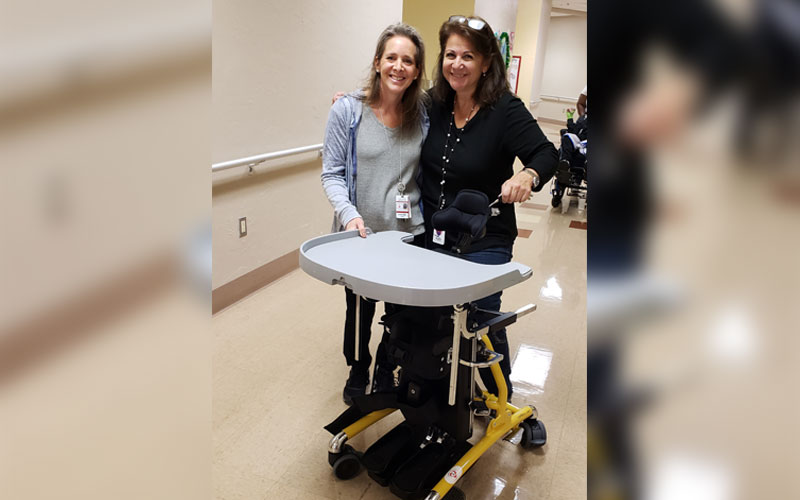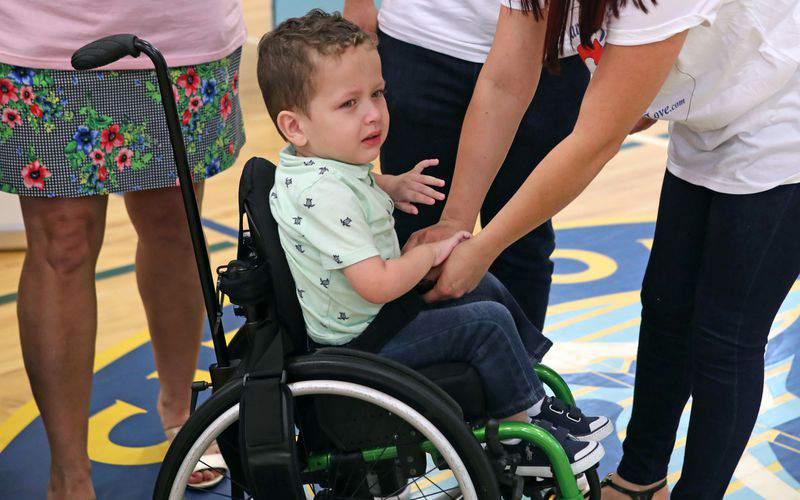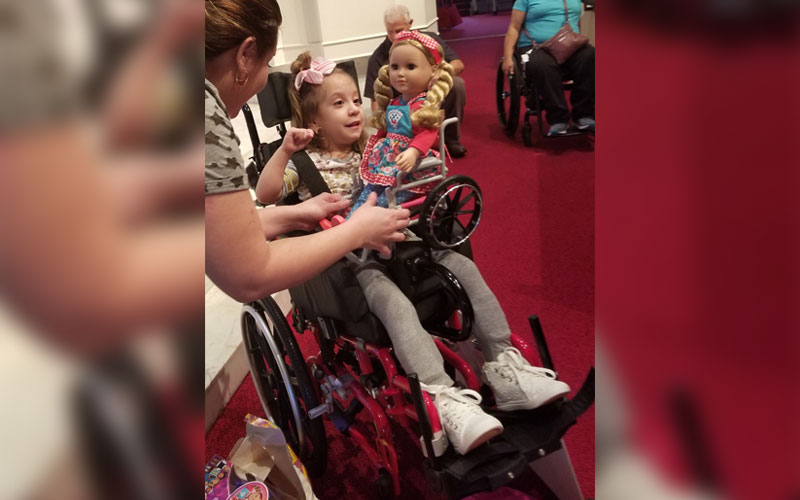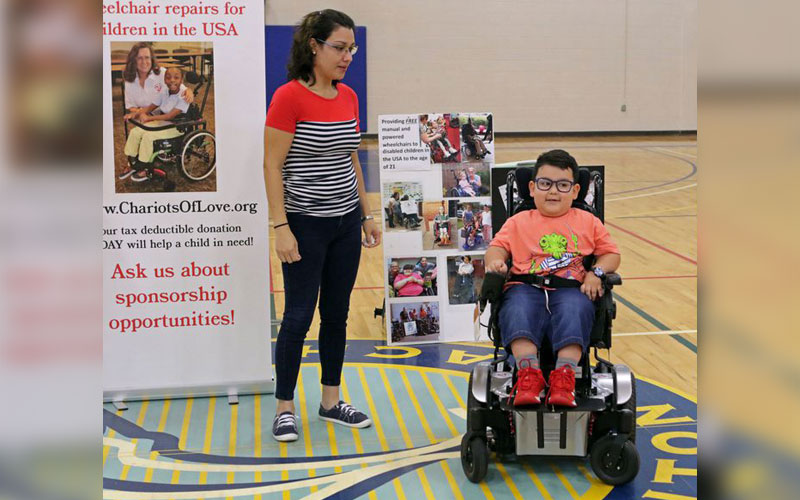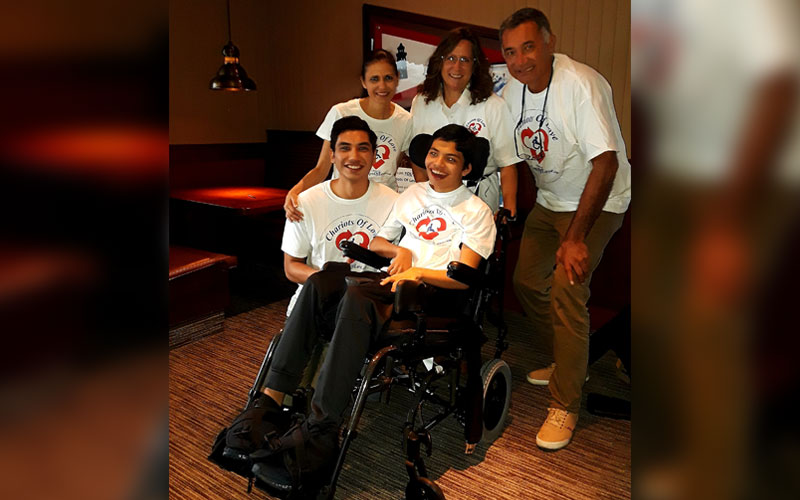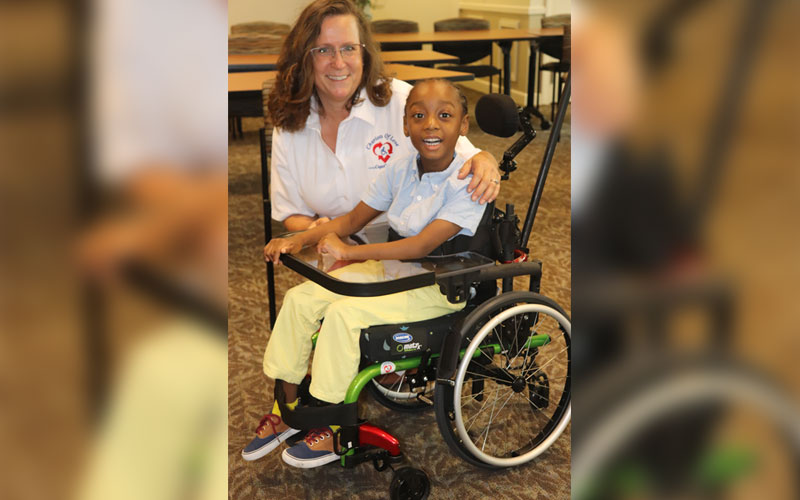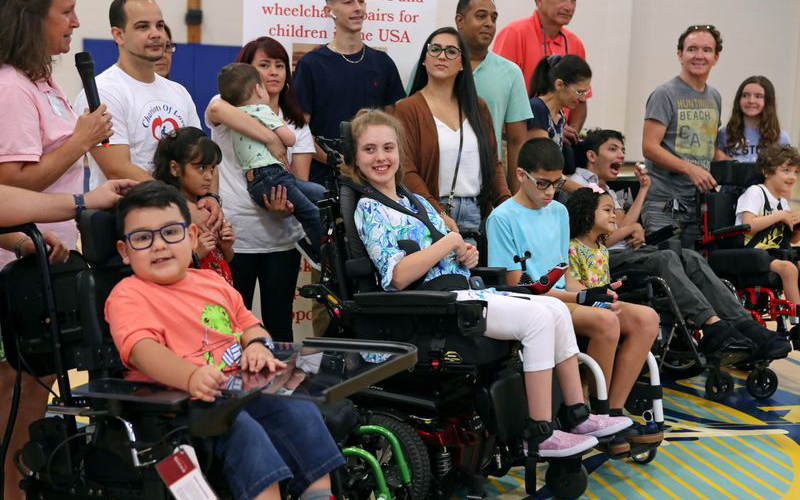 Board Members
Valerie Mathieu
President and Founder
Susanne Lopilato
Vice President
Theodor Mathieu
Treasurer
Wesley Mathieu Esq
Legal Council
Advisory Council
Trish Maier (Lead)
Brenda Wall
Wally Hartung
Carly Merkle
Maribeth Lenz
Gretchen Yurkovich
Megan Thompson
Jeffrey Cohen