Professional Business Partners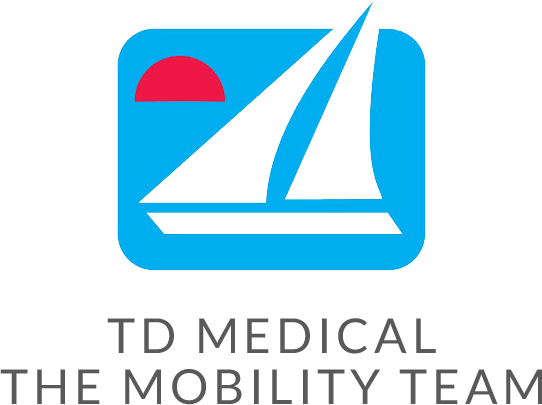 "TD Medical is an authorized dealer and service center for every domestic manufacturer of rehabilitation, custom seating and mobility products. Additionally, we are also an authorized dealer for many foreign suppliers. Our lead Assistive Technology Professionals (ATPs), as well as our service and evaluation technicians, have been with our company for over ten years each. They have successfully completed almost every training program and seminar that is available. This knowledge and experience enables the specialized technical analysis necessary to evaluate, design, custom fit and service all mobility products."
TD Medical and their amazing staff have been a critical part of the success of Chariots Of Love. For several years they have provided the most professional services and products to our candidates. We are very grateful for their partnership.

"Whether you need a wheelchair, a gait trainer, or a stander, our Assistive Technology Professionals (ATPs) must perform a seating evaluation. This process includes taking measurements, as well as learning about your lifestyle and needs. Together with you, your therapists, physicians, family, and friends, we create the ideal seating solution. What makes Custom Mobility unique? Unlike most wheelchair repair shops, we design and create a number of critical components to meet your specific needs. The result is a mobility device that meets your medical needs, and allows you to achieve your highest potential."
Chariots Of Love partnered with Custom Mobility in 2020 to provide services to our candidates outside our South Florida area. They are motivated to follow our mission and provide outstanding services and products to these families in need. We appreciate their support.