Available Equipment
All of the wheelchairs are available for sale at any time, to anyone, to raise much-needed funds to purchase custom-ordered pediatric wheelchairs for our candidates. For pricing information on pictured wheelchairs as well as other wheelchair inventory not shown on this site, please email: chariotsofloveusa@gmail.com.
Available Equipment For Donation
The following equipment may be available to be donated to any mobility-challenged child through the age of 21 in the USA. We have a wide range of wheelchairs, gait trainers, and standers to choose from both new and refurbished. If we do not have a suitable item for the candidate's particular needs, we may purchase one. Our inventory is always changing so photos are just examples. Submit your request so we can identify the best mobility solution for your child.
Please complete the equipment request form on the next tab to be considered. We also provide funds for wheelchair repairs and some accessories. Use the "Equipment Request" form for these requests as well. Include as much information as possible and at least one photograph for our records.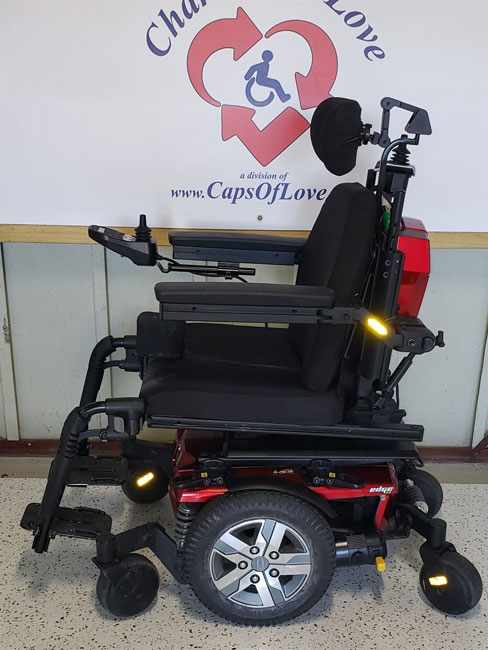 Quantum Edge 2.0
Powered wheelchair
Tilt-In-Space
Transport approved
17" seat
Dual rear control for companion use
Red
More Photos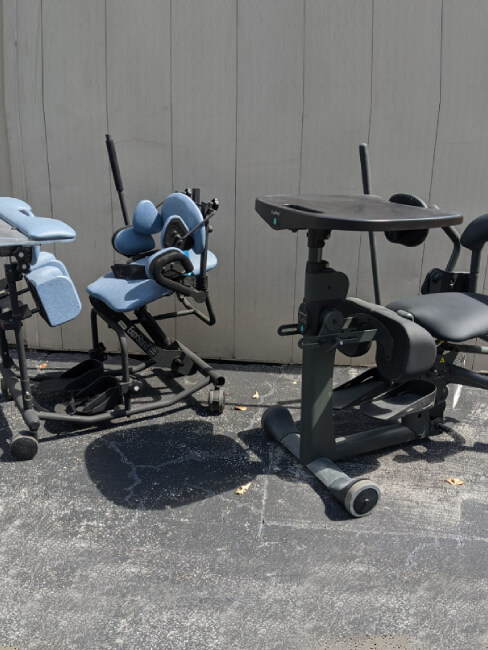 Evolv Sit-to-Stand
Medium and large sizes.
Both include attached service tray/desk top.
Inventory may vary.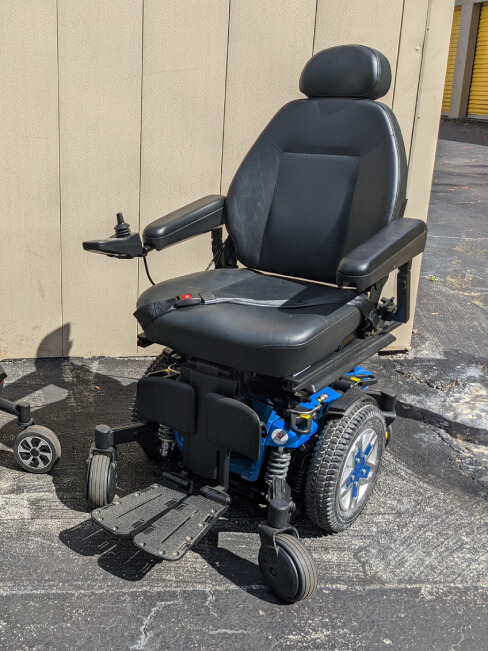 Quantum Rehab (new) Q6 Edge 2.0
Brand new powered wheelchair.
Has ilevel elevator function.
Night running lights.Includes charger.
More Photos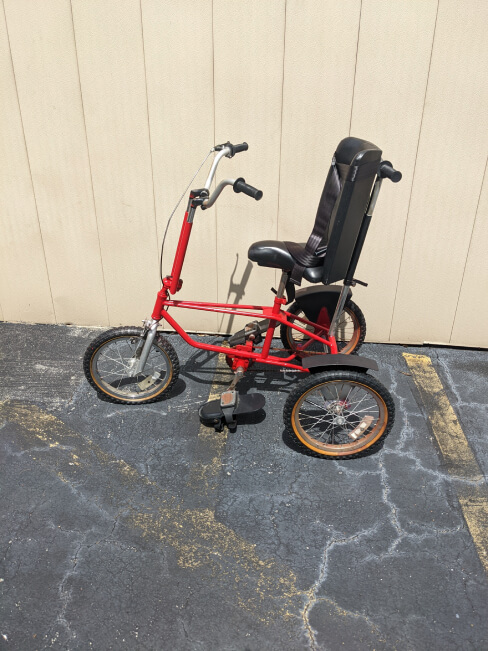 Adaptive Tricycle
Freedom Concepts Discovery.
Rear control handle.
Footplates with straps.
Tall back with torso straps.
More Photos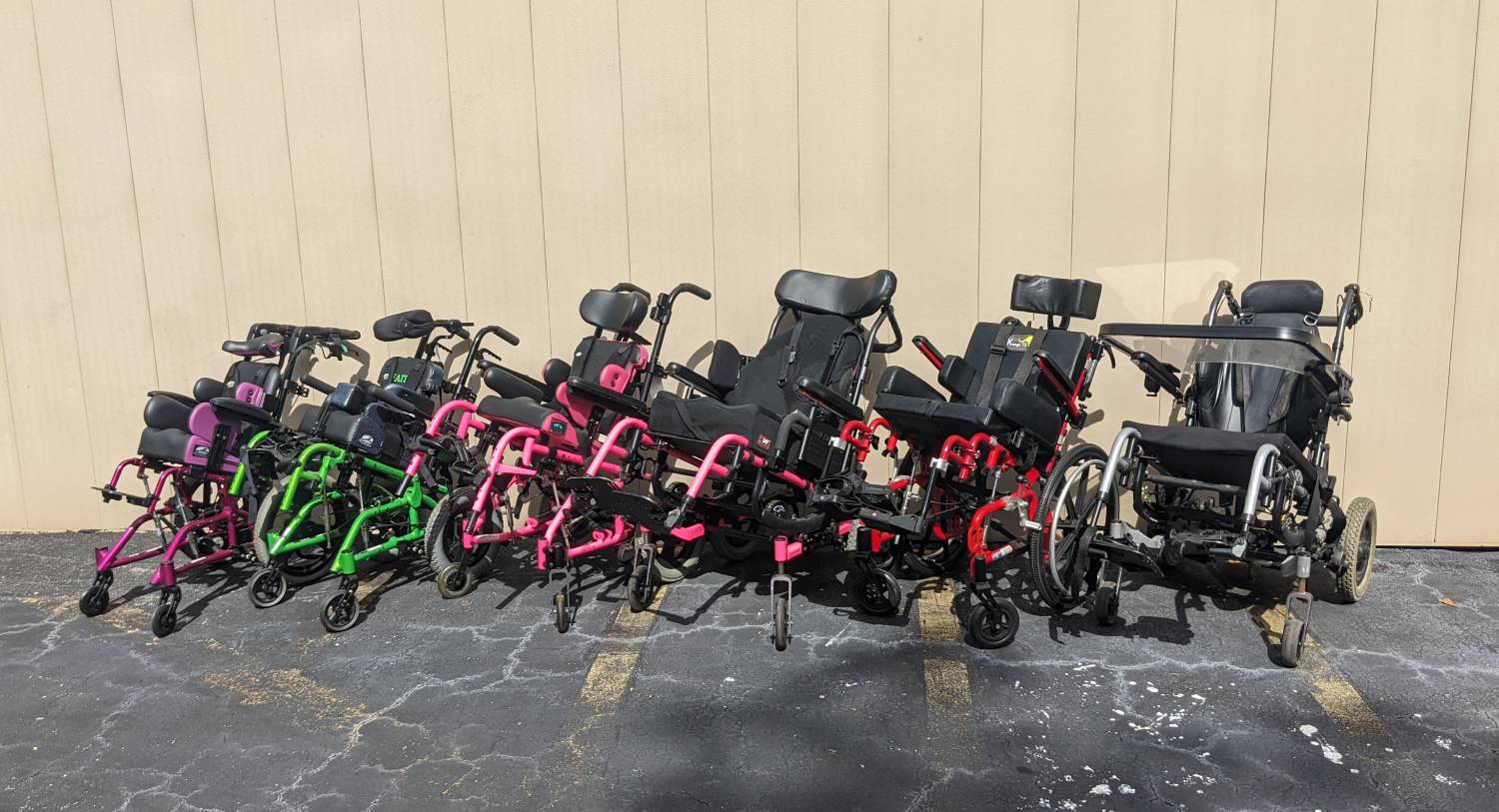 Assorted Tilt-In-Space Wheelchairs.
Many to choose from.
Variety of seating and sizes.
Available with service trays.
Most transport approved.
Inventory may vary.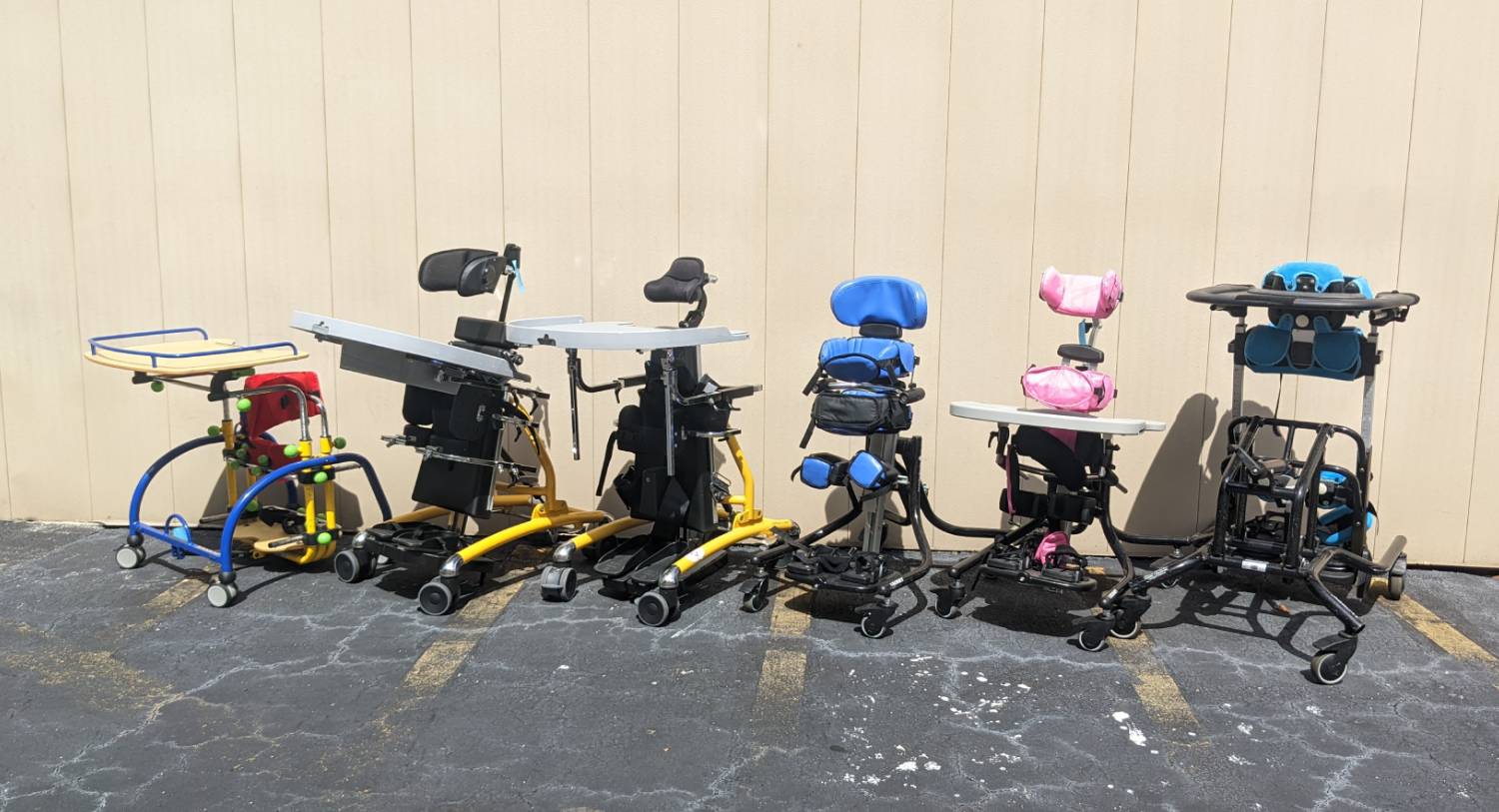 Assorted Standers
Many to choose from.
Most with service trays.
Variety of sizes.
Inventory may vary.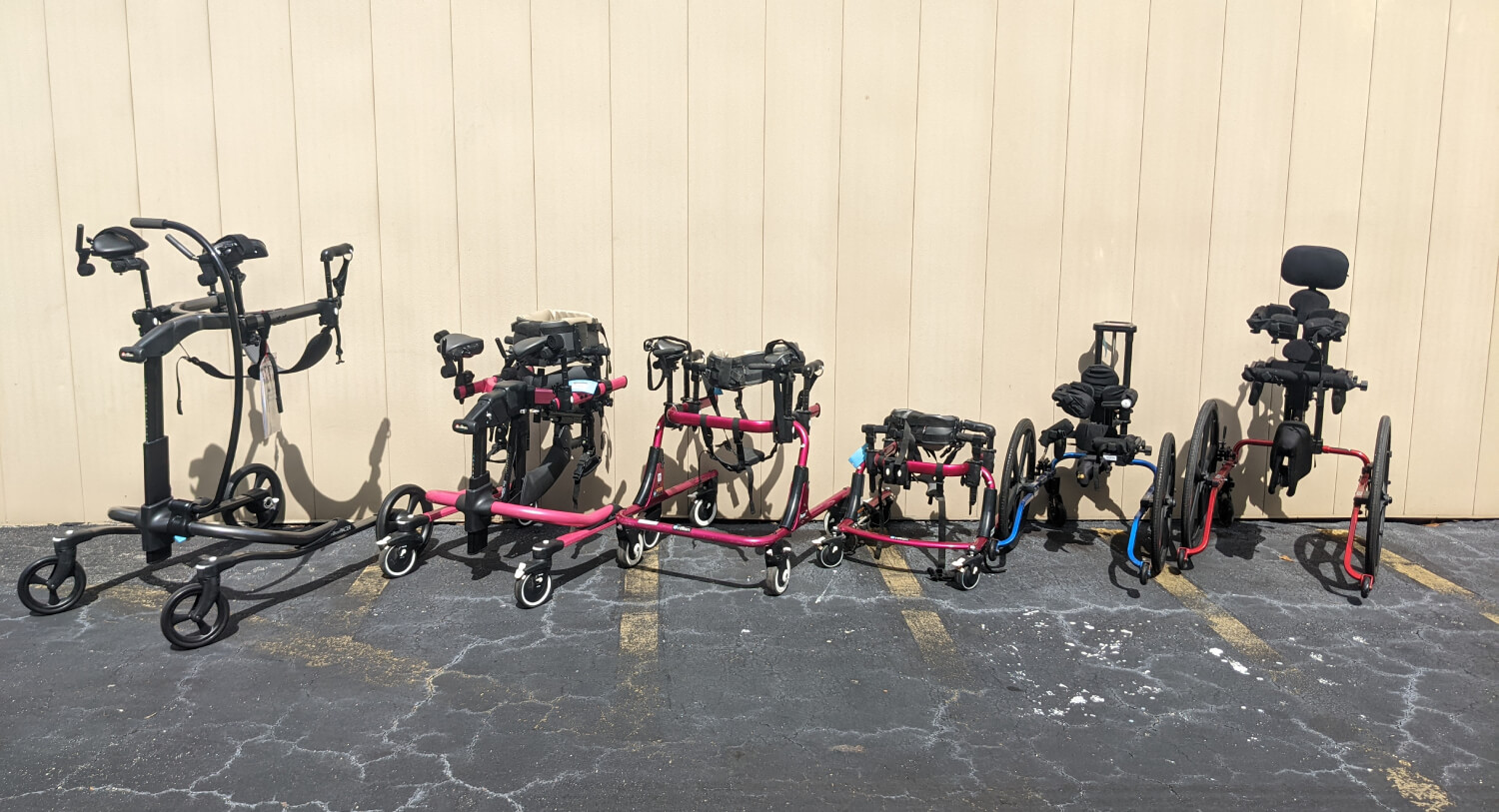 Assorted Gait Trainers
Many to choose from.
All sizes available.
Variety of harness and prompts available.
Inventory may vary.